ROMAN DAYS, an annual event organized by LEGIO XX takes place each June at Marietta Mansion near Glenn Dale, Maryland.

Citizens of Nova Roma have participated every year since 1998.

Two reports on the events of Roman Days can be found in our Annals for 2755.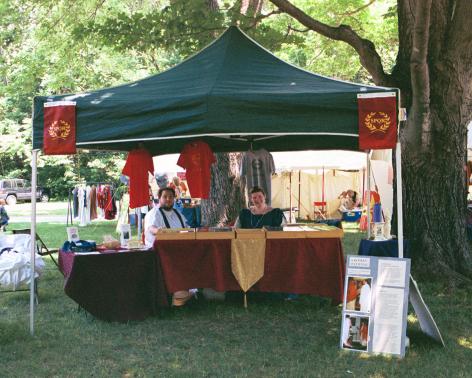 Pater Patriae Marcus Cassius Iulianus and Senatrix Patricia Cassia in the Nova Roma tent, where we distributed Nova Roma pamphlets, and sold flags, coins, shirts, and ancient artifacts.

| | | |
| --- | --- | --- |
| Merlinia Ambrosia Artori provided breakfast and dinner for the participants. | | Lucius Equitius Cincinnatus, a member of the Twentieth Legion and a Senator of Nova Roma, appeared at various times as soldier, farmer, and Senator. |


Ludus Magnus Gladiatore, gladiator school of Maximus Minucius Gladius.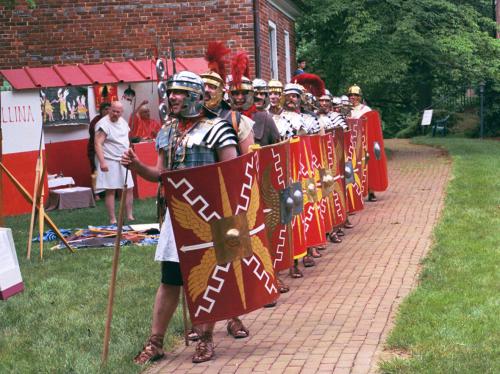 Our hosts LEGIO XX, supplemented by men from visiting units, prepare to march. Behind them is Asellina's Caupona.
Next: More Roman Days 2002 photos...