Lucius Cornelius Sulla Felix (Nova Roma)
From NovaRoma
 Home| Latíné | Deutsch | Español | Français | Italiano | Magyar | Português | Română | Русский | English
 Wiki: User: Talk - Contributions to this site 
 The only official record is in the Album Civium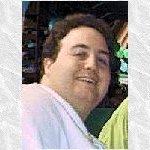 Lucius Cornelius Sulla Felix
Album Civium

Originally Lucius Cornelius Sulla, he was awarded the agnomen Felix by his colleague from his first consulship, Decius Iunius Palladius Invictus, in the latter's final speech as consul. The Senate awarded him the title Pater Patriae during his fourth term as Censor in recognition of his public service and many contributions to the res publica. He is a Consular of Nova Roma and the Chief Financial Officer of Nova Roma, Inc.
from a.d. IV Id. Dec. ‡St. Cornelia C. Aemilio cos. ‡ MMDCCLXVII a.u.c.
from a.d. III Non. Quin. ‡L. Equitio Dec. Iunio cos. ‡ MMDCCLII a.u.c. to a.d. XVI Kal. Nov. ‡C. Buteone Po. Minucia cos. ‡ MMDCCLIX a.u.c.
Other Posts