Audio/Video Contest ~ Ludi Megalenses 2761 AUC (Nova Roma)
From NovaRoma

This page is maintained under authority of the
Aediles Curules

---

CONTEST: Record a PLAY: Your play recorded on a video or on a audio file: Plautus' Aulularia, act IV, scene 9 (Euclio alone) either in English or in one of the NR languages, or in Latin (more points for Latin ones !)

English version available at: http://www.forumromanum.org/literature/aululariaeng.html
DEADLINE FOR ENTRIES: Entries must be received NO LATER THAN April 4th.
Submit entries to: lucius_vitellius_triarius@yahoo.com
Contest Results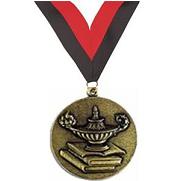 The winners of the contest are as follows:
NAME ~ 1st Place ~ 25 points
NAME ~ 2nd Place ~ 20 points
NAME ~ 3rd Place ~ 17 points
NAME ~ 4th Place ~ 15 points
NAME ~ Participant ~ 5 points

Additionally, 1st place winner will receive a contest medallion w/ neck ribbon for their efforts.
Points earned will accumulate from each Ludi, will be applied in the Ludi Cultural Championship for the year. Overall points winner will be awarded with the Corona Humanitas Novae Romae medallion w/ neck ribbon (a larger version of the Corona Ludi Humanitas awarded for some events).