Mercurius
From NovaRoma
 Home| Latíné | Deutsch | Español | Français | Italiano | Magyar | Português | Română | Русский | English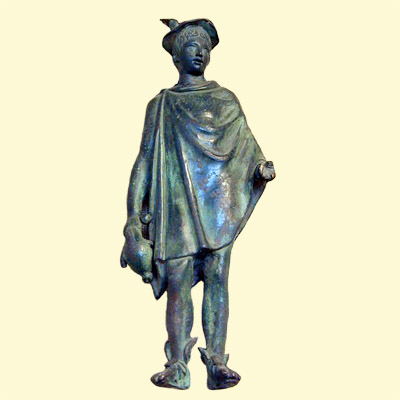 Mercurius
is the God of commerce. The guild of merchants honored
Mercurius
at his temple near the
Circus Maximus
on his festival,
Mercuralia
, on May 15. They also sprinkled themselves and their merchandise with sacred water in a ceremony at the
Capena Gate
.
A common epithet of Mercurius was Bonus Mercurius very similar to optimus.[1]
Mercurius has many aspects, attributes, names and epithets...

References
↑ See Brouwer, Bona Dea, p.246.