Dea Diana Bed and Breakfast
From NovaRoma
 Home| Latíné | Deutsch | Español | Français | Italiano | Magyar | Português | Română | Русский | English
Dea Diana Bed and Breakfast, a B&B near Rome, has an official agreement with the Nova Roman censores to give 5% discount to taxpayer citizens of Nova Roma from the costs of accommodation. By this discount to assiduus (taxpayer) citizens we encourage the payment of the annual membership fee, and we offer something in exchange to the citizens of Nova Roma. Visit Rome, our Eternal City, and stay with us in Velletri, in the suburban area of Rome. Our prices are friendly, but if you pay your Nova Roma membership fee, you are getting an 5% discount!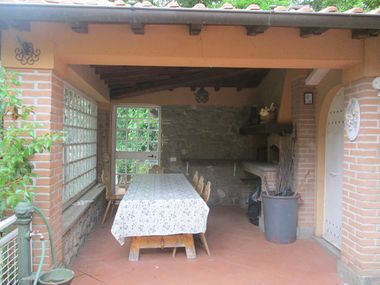 Website: http://www.bbdeadiana.it/
Location: Via Arcioni 105, 00049 Velletri, Italy
Telephone: +39 06 9648256
E-mail: dea.diana.velletri@gmail.com
We are waiting for you in an authentic Italian rural villa, around 30 km from Rome.
We speak English and can show you around or help organize your stay and sightseeing.
Your pets are welcome!
Super promotion until September 30:
€ 20 per person per night!
Breakfast included
TV in every room, free parking and Wi-Fi
Related products
Products related to this topic are sold by: Gaius Aurelius Vindex.