User talk:Marcus Curiatius Complutensis
From NovaRoma
Choosin a roman name
Hi - thanks for editing the page ES:Choosing_a_Roman_name. I notice that there's some formatting code showing up in the rendered version - things like 'edit' links, table of contents, etc.. It looks like you went to the English or French versions and copied what you saw onscreen.
There's a way to do this that will preserve the original formatting. When copying a page, if you go to the original page and then do "edit", its source code will appear in an edit box. Go to the box, select all with control-"A", then go to your new article and paste it in. This way the original formatting codes are preserved, such as headlines (double equals sign before and after headline text), lists, etc. This can save you a lot of time, especially for long articles.
You can remove the table of contents that came from the old article - once you start using headlines in the wiki style the table of contents will be automatically created.
Let me know if you need help with putting any of the formatting back in.
Thanks for contributing! Marcus Octavius Germanicus(t) 09:35, 12 April 2006 (CDT)
Biography
Salve M. Curiati! I see you've made a biography for yourself. Perhaps some time you'd like to re-format it using the this template, so that it looks something like this. - Cordus 11:25, 24 September 2006 (CDT)
Salve Corde
I hope now is all right.
MCC
citizen image
hi - I fixed your photo. The CIV-*.jpg images need to be exactly 150x150 pixels (as they often appear in grid layouts, which would break otherwise), so I've trimmed away the border and resized it to 150x150.
here: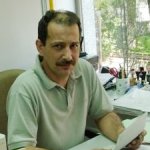 Marcus Octavius Germanicus(t) 07:34, 3 October 2006 (CDT)
New article
The easiest way to create a new article is to put a link to it in some existing article:
[[My New Title Here]] My New Title Here
...save or preview, then click on the red article link which should take you to the editor with your new title.
There are some "getting started" files and guidelines under "Community Portal" at left.
Vale, Marcus Octavius Germanicus(t) 14:36, 3 October 2006 (CDT)

Thanks for your help.
Marcus Curiatius Complutensis
provincial page names
For all provincial pages, please start the article with "Provincia Hispania - ". Thus:
Edictum_Propraetoricium_X_de_Symbolorum_Provincialibus_Hispaniae_(Nova_Roma)
should be
Provincia Hispania - Edictum_Propraetoricium_X_de_Symbolorum_Provincialibus_Hispaniae_(Nova_Roma)
or to make it a bit smaller, remove the province name that's towards the end:
Provincia Hispania - Edictum_Propraetoricium_X_de_Symbolorum_(Nova_Roma)
thanks, Marcus Octavius Germanicus(t) 10:51, 8 October 2006 (CDT)