Senate Finance Committee (Nova Roma)
From NovaRoma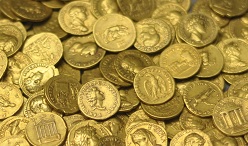 The Senate Finance Committee (SFC)
Mandate
1. To act in an advisory role to the Chief Financial Officer (CFO) of Nova Roma in respect of the functions of the CFO. Such advice shall be non-binding upon the CFO.
2. To review all areas and/or processes of financial planning, the collection and disbursement of monies, the handling of any monetary investments, held in the name of Nova Roma Inc., and any other matter of finance and to make recommendations on any such matters that it sees fit to do so, to the CFO.
3. To make recommendations to the CFO for fundraising activities and/or projects.
Members
List
https://groups.yahoo.com/groups/NR-SenateFinanceCommittee
Contact