Category:ES:Provincia Argentina (Nova Roma)
From NovaRoma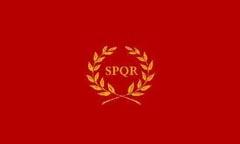 Provincia Argentina
---
Mailing list:
La provincia novaromana más austral del mundo.
Historia de Argentina Nova Roma
Fl. Vedio (II) M. Cassio (II) cos. ‡ MMDCCLIV a.u.c.
a.d. XIV Kal. Mar. ‡: Web page of the province on line.
Non. Quin. ‡: First Novaroman meeting in Buenos Aires.
a.d. XVIII Kal. Ian. ‡: Beginning of the latin lessons.
M. Octavio L. Sulla (II) cos. ‡ MMDCCLV a.u.c.
a.d. III Non. Iun. ‡: New propraetor, Gaius Argentinus Cicero.
Kal. Apr. ‡: Gaius Argentinus Cicero reappointed as propraetor of Argentina.
a.d. III Non. Apr. ‡: Lucius Pompeius Octavianus was appointed Veneta Dominus Factionis.
L. Arminio Ti. Galerio cos. ‡ MMDCCLX a.u.c.
a.d. III Kal. Mar. ‡: Decimus Cassius Lupus was appointed Legatus pro praetore.
Governors of Argentina Nova Roma
Pages in category "ES:Provincia Argentina (Nova Roma)"
The following 3 pages are in this category, out of 3 total.
C
H