NovaRoma:Porta civitatis
From NovaRoma
Current Projects
Key Path Task Force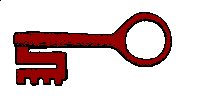 "Key paths" are the main guideposts through our material. These documents are considered part of the Key Path:
Learn more ...
Salvé
Salvé. Hic est wiki Novae Rómae: pandectés grátuítus électronicus rérum Rómánárum antíquárum novárumque quem cívis émendáre potés. Sí cívis nón és, cívitatem nunc pete.
Wiki hodié libellós latinós 126 comprehendit.
Nólí persónam facere vel rem émendáre nisi iam cívem factus és. Ullam persónam résve ab peregrínó factam délébitur.
Hác in pandectae parte est cónsilium dé rébus émendendó.
SÍ INTERESSE VÍS té coniunge in foró électronicó NRWiki @ yahoogroups.com ut díceás quid facere velis; síc opus né iterémus. Nónullae partés pagínae principális, praecipué album cívium, album gentium, album senátórum, wikificendae nón sunt.