Oppius Fabius Montanus (Nova Roma)
From NovaRoma
(Difference between revisions)
m

 

(9 intermediate revisions by one user not shown)
Line 1:
Line 1:
−

[[Image:CIV-Oppius_Fabius_Montanus.jpg|thumb|right]]'''Oppius Fabius Montanus''' lives in Bucharest and is business owner. His interests are in media and publicity areas. He is profesional webmaster, webdesigner and webdeveloper.  

+

||

 
+

 

 
+

'''Oppius Fabius Montanus''' and . He profesional webmaster, webdesigner and webdeveloper

 
+

 

 
+

.

 
+

 

 
 
 

==[[Cursus Honorum (Nova Roma)|''Cursus Honorum'']]==

 

==[[Cursus Honorum (Nova Roma)|''Cursus Honorum'']]==

Line 5:
Line 10:
 
 
 

==Other Posts==

 

==Other Posts==

 
+
 
+
 
+
 
+
 
+
 

*[[Scriba (Nova Roma)|Scriba]]  

 

*[[Scriba (Nova Roma)|Scriba]]  

−

:{{2006}} Scriba Aedilis Curulis T.Iulius Sabinus

+

:{{2006}} T. Iulius Sabinus

 
+
 
 
 

==Provincial Posts==

 

==Provincial Posts==

 

*Dacia Officina Investigationis : Caput Officina.

 

*Dacia Officina Investigationis : Caput Officina.

 
+
 
+
 
+
 

:from {{2005}}

 

:from {{2005}}

−

*Dacia Officina Retiari : Scriba.

+

*

−

:from {{2005}}

+

:

 
+

:{{}}

 
 
 

[[Category: Gens Fabia (Nova Roma)|Montanus, Op. Fabius]]

 

[[Category: Gens Fabia (Nova Roma)|Montanus, Op. Fabius]]

 

[[Category: Tribus Aniensis (Nova Roma)|Fabius Montanus, Op.]]

 

[[Category: Tribus Aniensis (Nova Roma)|Fabius Montanus, Op.]]

 

[[Category:Provincia Dacia (Nova Roma)|Fabius Montanus, Op.]]

 

[[Category:Provincia Dacia (Nova Roma)|Fabius Montanus, Op.]]

 
+
 
+
---
Latest revision as of 01:00, 29 March 2019
 Home| Latíné | Deutsch | Español | Français | Italiano | Magyar | Português | Română | Русский | English
 Wiki: User: Talk - Contributions to this site 
 The only official record is in the Album Civium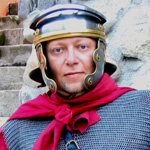 Oppius Fabius Montanus
Album Civium

Oppius Fabius Montanus was Procurator and Legatus Daciae, aedilis Oppidum Bucurestium. He was a profesional webmaster, webdesigner and webdeveloper with great commitments in province but more than that, a wonderful friend.
Montanus died on 23 March 2019 in his 46th year of life. Dis Manibus.
Other Posts
Legatus Internis Rebus Provincia Dacia
Provincial Posts
Dacia Officina Investigationis : Caput Officina.
Dacia Officina Retiarii : Scriba.