Aula Tullia Scholastica (Nova Roma)
From NovaRoma
(Difference between revisions)
m

Line 22:
Line 22:
 

* [[Rogator (Nova Roma)|Rogatrix]]

 

* [[Rogator (Nova Roma)|Rogatrix]]

 

:{{2006}}

 

:{{2006}}

 
+
 
 
 

* [[Interpres (Nova Roma)|Interpres]]

 

* [[Interpres (Nova Roma)|Interpres]]
---
Revision as of 05:40, 11 December 2008
 Home| Latíné | Deutsch | Español | Français | Italiano | Magyar | Português | Română | Русский | English
 Wiki: User: Talk - Contributions to this site 
 The only official record is in the Album Civium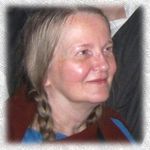 Aula Tullia Scholastica
Album Civium

Aula Tullia Scholastica is currently serving as Quaestrix of Nova Roma.
L. Arminio Ti. Galerio cos. ‡ MMDCCLX a.u.c. Scholastica issued an edict against the staff of the magister aranearius, claiming that she had been blocked from editing the website. Her later claims grew to include blockage of her cohort. Investigation later revealed that she had either lost her password or had forgotten how to log in. Refusing to accept that she had erred, her edict stood until the end of the year.
M. Moravio T. Iulio cos. ‡ MMDCCLXI a.u.c. Scholatica was put on moderation on the New Roman list when she tried to use Latin to conceal her lies about the moderators of that list, warning a Latin speaking newcomer that she "was among haters of Latin". Her further dismissive comments against the moderators earned her a temporary ban. She has not been taken off of moderation.
Other Posts
Policies