DE:Hauptseite
From NovaRoma

NOVA ROMA


Die Rekonstruktion der klassischen römischen Religion, Kultur und Tugenden
 Home| Latíné | Deutsch | Esperanto | Español | Français | Italiano | Magyar | Português | Română | Русский | English
Hodié a.d. VIII Kal. Nov. ‡ St. Cornelia C. Aemilio cos. ‡ MMDCCLXVII a.u.c. est. "A"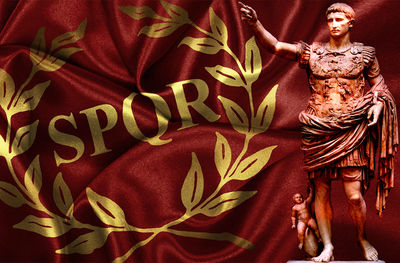 LUDI AUGUSTALES BIMILLENARII
CELEBRATING THE 2000th ANNIVERSARY OF THE DEATH AND DEIFICATION OF AUGUSTUS
BILD DES TAGES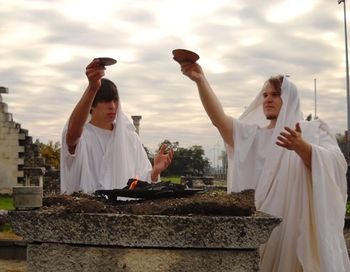 Praefectus
of
Lusitania
C. Cocceius
and
legatus pro praetore
of
Pannonia
Cn. Lentulus pontifex
, offering a sacrifice for the well-being of
Nova Roma
at the altar of Aquincum, at the
Lusitania-Pannonia Interprovincial Meeting
in Budapest, Hungary, 2010.
Die Nova Roma Wiki Website