IT:Pagina principale
From NovaRoma
NOVA ROMA
Dedicato al ripristino della religione, della cultura e delle virtù romane classiche
 Home| Latíné | Deutsch | Esperanto | Español | Français | Italiano | Magyar | Português | Română | Русский | English
Hodié a.d. XI Kal. Ian. ‡ St. Cornelia C. Aemilio cos. ‡ MMDCCLXVII a.u.c. est. "D"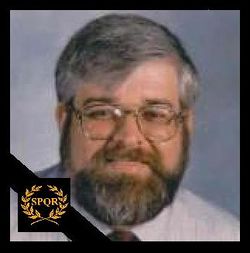 LUDI GALERII

PARTICIPATE IN THE GALERIAN GAMES IN MEMORY OF THE RECENTLY DECEASED TI. GALERIUS PAULINUS

Ti. Galerius Paulinus, censorial and consular senator of Nova Roma, has passed away currently holding the office of tribunus plebis and proconsul.

He lived 57 years.

He will live in our memories forever!


LA FOTO DEL GIORNO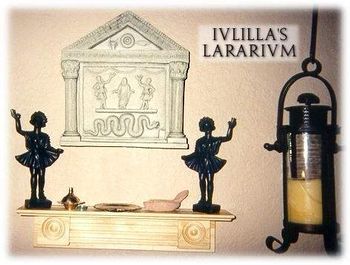 Un moderno
lararium
.
Le Site Web de Nova Roma
Cittadini novi romani! - Potete modificare questo sito!
Contatta
il
WikiMagisters
per ulteriori richieste.